July 26th, 2012
I replaced the fuel pump on an 87 Honda Accord today and it wasn't all that bad.
The fuel pump is inside the tank but you don't need to remove the gas tank. Just disconnect the battery and open up the trunk. Remove everything over the spare tire and near the back seat on the left you'll see a metal disc sealed to the
bottom of the trunk. Remove the metal disk with a screwdriver and you'll see the fuel pump assembly. Disconnect the electrical cable and the fuel line (some fuel may run out so no open flames, furnaces, stoves, water heaters or cigs near this.) Open the gas cap to relieve any pressure then remove the 6 bolts on top of the assembly and extract the fuel pump.
The replacement fuel pump has instructions but you must ALSO get a new filter for the new pump. The OEM FILTER WONT FIT and a new one wasn't included! This cost me an extra trip to auto zone.
Replace the fuel pump according to the instructions and reinstall. Overall cost was about $70.
On a 1-10 scale of difficulty I'd rate this a 5 just because of the fire risk of the open fuel tank AND people's lack of common sense around flammable materials.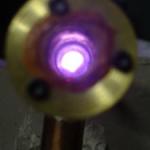 This copper vapor laser project of mine has dragged on a bit but I'm pressing forward. I have wanted to build a copper vapor laser for a while but never seemed to get the drive to work on laser projects. I've been feeling interested in this project again so I've resolved to put my nose […]
Continue Reading DIY Copper Vapor Laser
Tags: Copper Vapor, Custom Project, Electronics, Energy, HaD Featured, high voltage, laser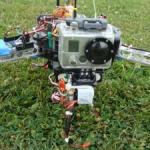 I shot another more interesting multicopter FPV flight this evening. My buddy Ollie shot the video from the handycam and was my backup pilot and spotter and I flew the camera on my Y-6 hexacopter. On my previous flight, which was my first time flying a multicopter via FPV, I just lazily strolled around because […]
Continue Reading New Multicopter FPV Flight Video
Tags: brushless, brushless motor, camera, DIY, drone, FPV, model, model aircraft, multicopter, Radio Control, rc, Technology, Video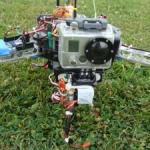 I just did my first flight with my Multicopter FPV setup and it was AWESOME! I've flown planes and gliders via FPV before, but one of the main reasons for building my Multicopter was to do FPV. My final goal is to attach a stabilized DSLR onto my multicopter rig and shoot some high quality […]
Continue Reading Multicopter FPV
Tags: Arduino, brushless, brushless motor, camera, CNC, DIY, drone, Electronics, FPV, multicopter, Photos, Radio Control, Video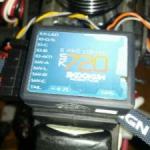 I just received my repaired Skookum Robotics SK720 flybarless controller back from Canada yesterday. The flight controller is for my TREX 600 EFL Pro helicopter. The original controller was doing an auto reset in flight which caused temporary loss of control. After an exhaustive search for problems in the wiring of the heli I contacted […]
Continue Reading Got My Skookum SK720 Back!